P A S T E V E N T S
4 Artist 4 Walls Opening Celebration

September 27
ilon Art Gallery
ilon art gallery and Intaglio blockchain are please to invite you to a panel discussion
with photojournalist David Burnett, cryptographer Stuart Haber, photographer Phyllis Galembo, artist Kevin Abosch, and
critic & historian A.D. Coleman
Thursday, May 16th | 6-8:30pm
As Stuart Haber eloquently stated, "The essential problem of how to establish the provenance of digital objects was the original motivation for me… when we invented and then deployed the world's first blockchain in the early 90's." Fast forward to 2018, the birth of Intaglio Blockchain, using blockchain as a service to record authenticity and trusted provenance of artworks (objects). Our panel of experts in the Art and / or Tech worlds will be having a conversations about this new world of Blockchain technology. Please join us for a unique experience.
Moderated by:
James Garfinkel is a co-founder of Intaglio Blockchain LLC and a seasoned business entrepreneur with 40 years of experience in finance, art and photography.
A few words about our distinguished panel:
Stuart Haber is an experienced cryptographer, best known as the co-inventor of the blockchain technique for ensuring the integrity of digital data. He serves as Chief Scientist of Intaglio Blockchain.

David Burnett is a photojournalist with more than 5 decades of work covering the news, the people, and visual tempo of our age. He is co-founder of Contact Press Images. American Photo magazine named Burnett one of the "100 Most Important People in Photography." is known for his work covering world leaders, international conflicts, and Olympic medalists.
In mid 70's Burnett turned his camera to a young Bob Marley and the exhibition currently on view at the gallery, all tagged and on the blockchain.
Phyllis Galembo has traveled extensively to photograph sites of ritual dress in Africa and the Caribbean since the mid 80's. Her latest body of work, Mexico, Masks & Rituals, (Radius Books, April 2019) Galembo turns to Mexico. Phyllis was Professor in the Fine Arts Department of SUNY Albany from 1978 to 2018. A 2014 Guggenheim Fellow, Galembo has photographs in numerous public and private collections, including the Metropolitan Museum of Art.
Phyllis has collaborated with the ilon Art Gallery and Intaglio Blockchain to offer a unique editioned work, tagged by Intaglio and put on the blockchain.
Kevin Abosch works in photography, sculpture, installation, many of which use emerging technologies as a method. The work is driven by his interest in the nature of identity, value, and human currency. Abosch considers art as a means to address ontological questions and respond to sociologic dilemmas. His work has been exhibited throughout the world museums and civic spaces.
A. D. Coleman is an independent American critic, historian, educator, and curator of photography and photo-based art, and a widely published commentator on new digital technologies. He has published 8 books and more than 2000 essays on photography and related subjects. He has lectured and taught internationally; his work has been translated into 21 languages and published in 31 countries. Coleman was the first photo critic for The New York Times, authoring 120 articles during his tenure.
Presented by Intaglio Blockchain, Intaglio's groundbreaking technology provides artists, museums, dealers collectors and auction houses with a trusted network of blockchains to record authenticity and provenance. Blockchain technology increases trust by its immutable, date and time stamped ledger-type technology, where records are public and information is transparent. All information placed on the Intaglio blockchain is recorded by a verified, certified entity. Blockchain technology can do what no other technology has been able to do for art and photography: provide immutable, trustworthy provenance. Objects are enriched with links to historic, cultural and academic information by sourcing data from the Getty Museum and the Library of Congress.

ilon Art Gallery is a boutique fine art and photography gallery located in the heart of Harlem. In a historic brownstone, the gallery is an inviting venue to view art and gather. The gallery provides unique access to a vast amount of photographers and artists throughout the world. Although the gallery has days it is open to the public please, check the website www.ilonartgallery.com or Instagram @ilonartgallery, it is by appointment. Please email Loni at loni@ilon.com.
Bob Marley: Soul Rebel
photographs by David Burnett
March 29 - May 31, 2019
Opening Celebration: March 29, 2019
Sunday in the Park With Art
A Two Part Session to Explore Central Park
Shooting Sunday October 20, 2018 from 11-3 PM
Review November 7 from 5:30-6:30 included

PART ONE: Sunday, October 21- 11am -3pm - An initial session to set the stage with creative and technical input, accompanied by a shooting trip through Central Park that will provide each participant with the opportunity to explore new ways of capturing the Fall charm of the park.

PART TWO: Wednesday, November 7, 5:30-6:30 A review of your Central Park photographs (prints can be made by the Gallery or brought to the review) taken during your workshop and subsequent visits to the park. We will arrange printing (and framing) of your work for the review. The evening will be followed by a gallery tour by Arthur Nager and his exhibition "Central Park".

Central Park
Photographers by Arthur Nager

Opening Celebration Friday October 12, 2018
from 6-9pm
Please join Loni Efron for a talk on

Digital Archive Management: iArchive and iArchive Basic
and introducing Intaglio Blockchain

Wednesday, September 20, 2018
from 6-8 PM
RSVP: loni@ilon.com

ilon Art Gallery
204 West 123rd Street, Harlem NY
"HOTTER THAN JULY"
Summer Portfolio Review
Presented by ilon Art Gallery
This is a very special opportunity to have your portfolio viewed and critiqued by influential and key professional working in the photography industry today. We chose reviewers from across the industry to support and encourage fine art photography. As part of our mission we continue to support emerging photographers.
Ilon Art Gallery
204 West 123rd Street, Harlem
JULY 14, 2018
Reviewers:
Andrea Blanch: Editor in Chief of Musée Magazine, fashion and fine art photographer
Sean Corcoran: Curator of Prints and Photographs, Museum of the City of New York
Loni Efron: Gallery Owner, ilon Art Gallery; Archivist, Curator, Photo Editor an Software Designer
Larry Fink: Photographer and Professor
Kat Kiernan: Editor in Chief of Don't Take Pictures, Director of Panopticon Gallery in Boston
Ruben Natal-San Miguel: Architect, Fine Art Photographer, Curator, Creative director and Critic
THE ANNUAL JURIED PHOTOGRAPHY SHOW
AMERICAN SPLENDOUr: NEW PHOTOGRAPHY
Opening Celebration June 1, 2018

Judges Jon Feinstein, David Rosenberg, Hannah Frieser, Loni Efron and Ruben Natal-San Miguel
Anchor Photographers Andrea Blanch, Carolyn Marks Blackwood, Sally Davies, Dana Hoey, David LaChapelle,
Annie Leibovitz, Ken Regan, Elliot Ross, Mark Seliger, Rachel Pappos and Oliver Wasow
Curator Ruben Natal-San Miguel

Congratulations to our Finalists:
1st Place: Tema Stauffer
2nd Place: Lauren Silberman
3rd Place: Nina Weinberg Doran
4th Place: Benjamin Bobkoff
Honorary Mentions: Ashleigh Coleman, Courtney Charles, Kathleen Hayes, Kris Hodson Moore, Kristin Furbeck, Maria Larsson, Michael Kirchoff, Nancy Oliveri, Russ Rowland, Susan B. Anthony
Congratulations to all our Selected Artists: Amy Becker, Andi Schreiber, Andrew W. Schmitt, Anita Arliss, Anne Hollowday, Arthur Nager, Ashleigh Coleman, Axelle Destaing, Barbara Kalina, Benjamin Bobkoff, Beth Mallonee Maier, Caleb Churchill, Camille Madeline Coffin, Charles Mintz, Chris Bentley, Chrissy LaMaster, Christine Moser, Christopher Bryson, Courtney Charles, Eli Craven, Alex Feld, Gary Justis, Gregg Evans, Ivan McClelan, J. Wesley Brown, Jerry Siegel, Jessica M. Kaufman, Jiji Wind, Jill Waterman, John Sanderson, Kate Pollard Hoffmann, Kathleen Hayes, Kerry St. Ours, Kris Hodson Moore, Kristen Bartley, Kristin Furbeck, Kym Ghee, Laura Cervini, Laura Swanson, Lauren Silberman, Lauren Silberman, Leslie Rosenthal, Lexie Coulum, LJ Lark, Lucy Bell Seaton, Margaret Adams, Maria Larsson, Marne Lucas, Matthew Schenning, Melissa Eder, Melissa Lynn, Michael Borowski, Michael Kirchoff, Michele Monseau, Michelle Cheikin, Mira Zaki, Nancy Oliveri, Nancy Siesel, Natalie Fay Green, Nikki Johnson, Nina Weinberg Doran, Orestes Gonzalez, Rachel Rampleman, Richard Baim, Robert Dunn, Russ Rowland, Margaret Sawyer, Eric Smalkin, Sue Abramson, Susan B. Anthony, Susan Rosenberg Jones, Tema Stauffer, Torrance York, Virgil DiBiase, Wendy Whitesell, Yu-Chen Chiu
AMERICAN SPLENDOUR : New Photography
splen·dor
ˈsplendər/Submit
noun
noun: splendour
magnificent and splendid appearance; grandeur.
synonyms: magnificence, sumptuousness, grandeur, impressiveness, resplendence, opulence, luxury, richness, fineness, lavishness, ornateness, glory, beauty, elegance; More
magnificent features or qualities.
plural noun: splendours; plural noun: splendors
"the splendors of the imperial court"
RICOCHET : DAVID BOWIE 1983 BY DENIS O'REGAN
Opening Celebration, May 10th 2018
PHOTO SESSION: with RUBEN NATAL-SAN MIGUEL
On Saturday April 7 for 20-30 minutes from 12-6pm these sujects had their portrait taken by artist Ruben Natal-San Miguel and received a signed print(s). Many sizes available from xs-XL. Click here to for more information.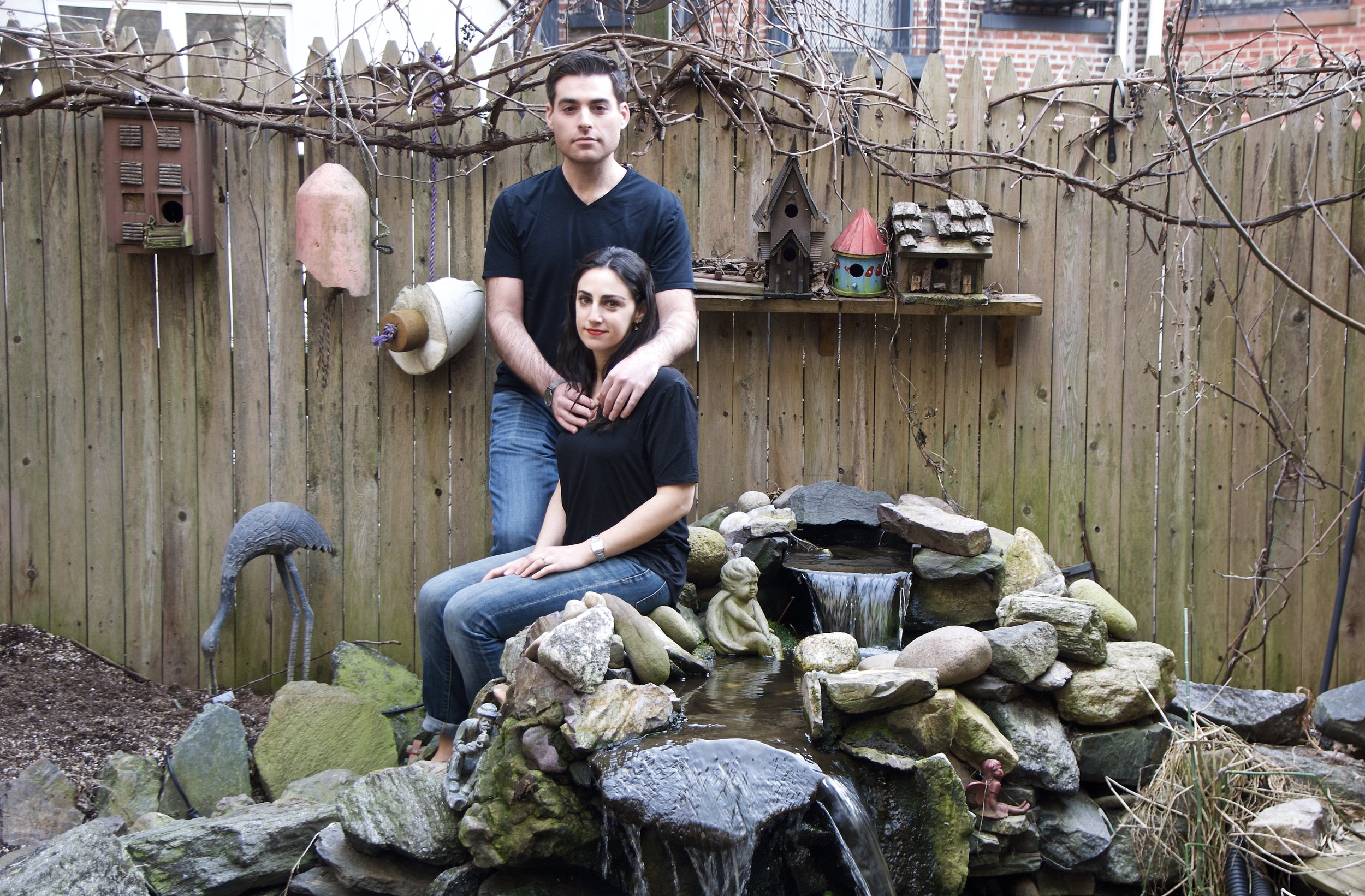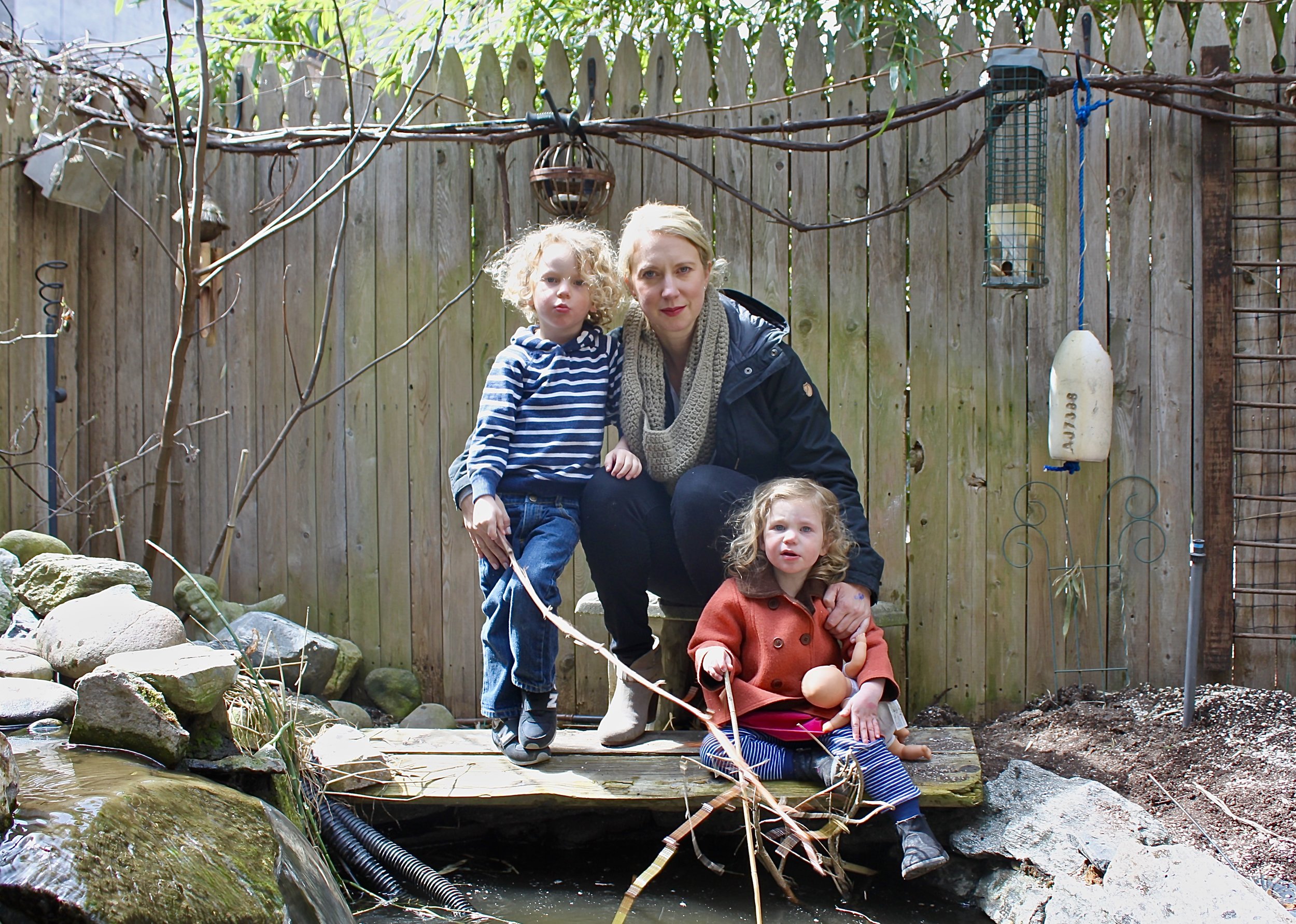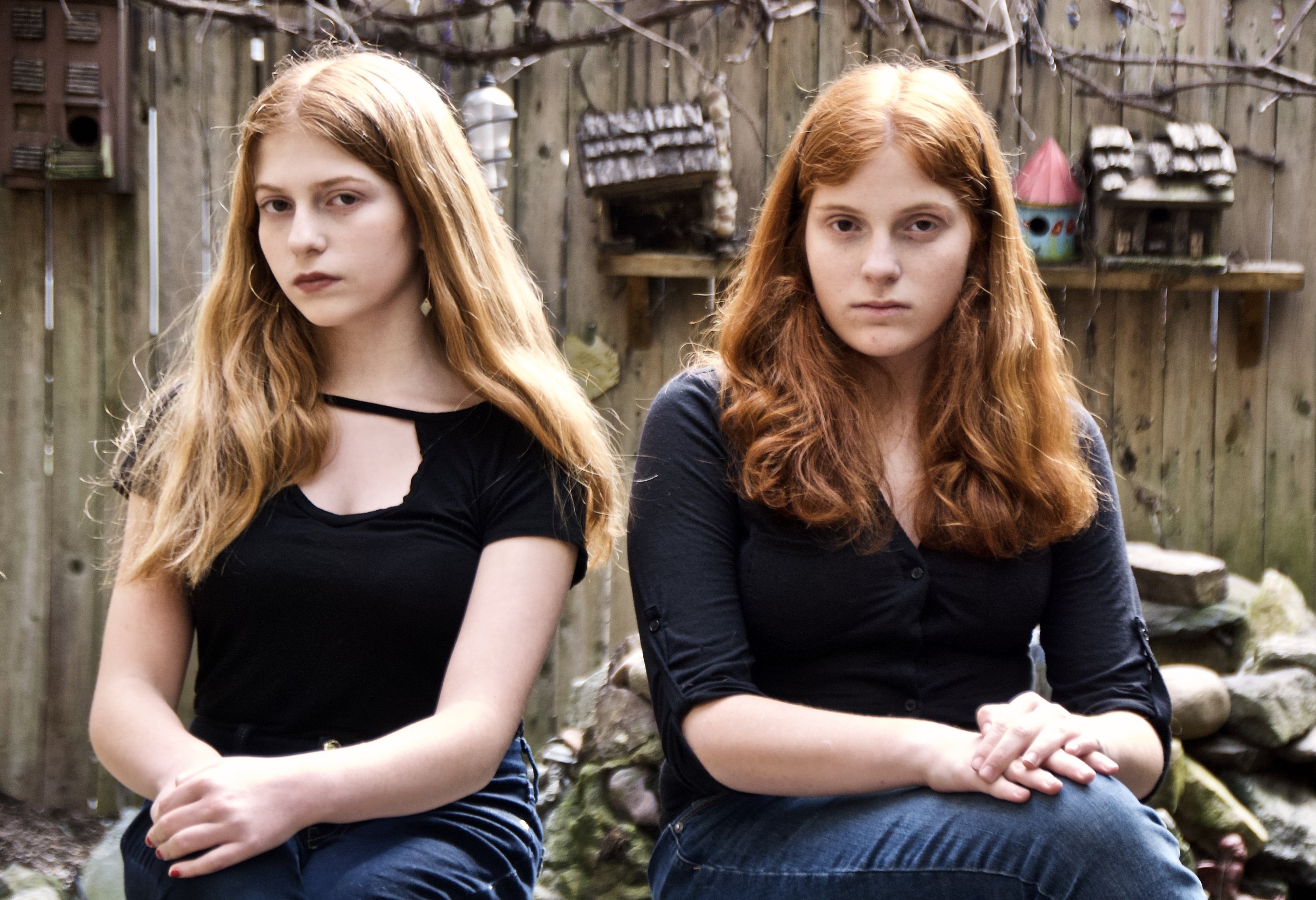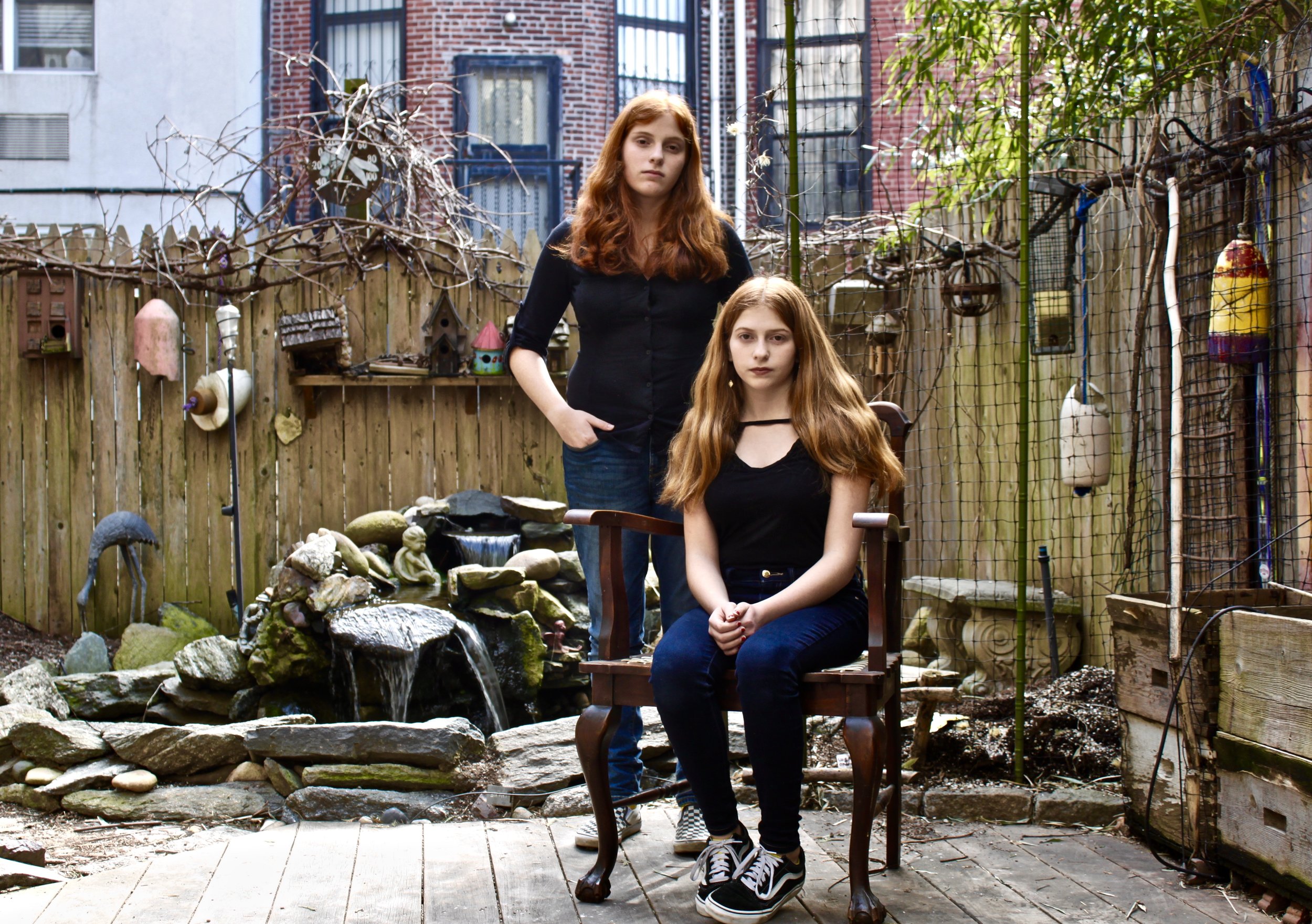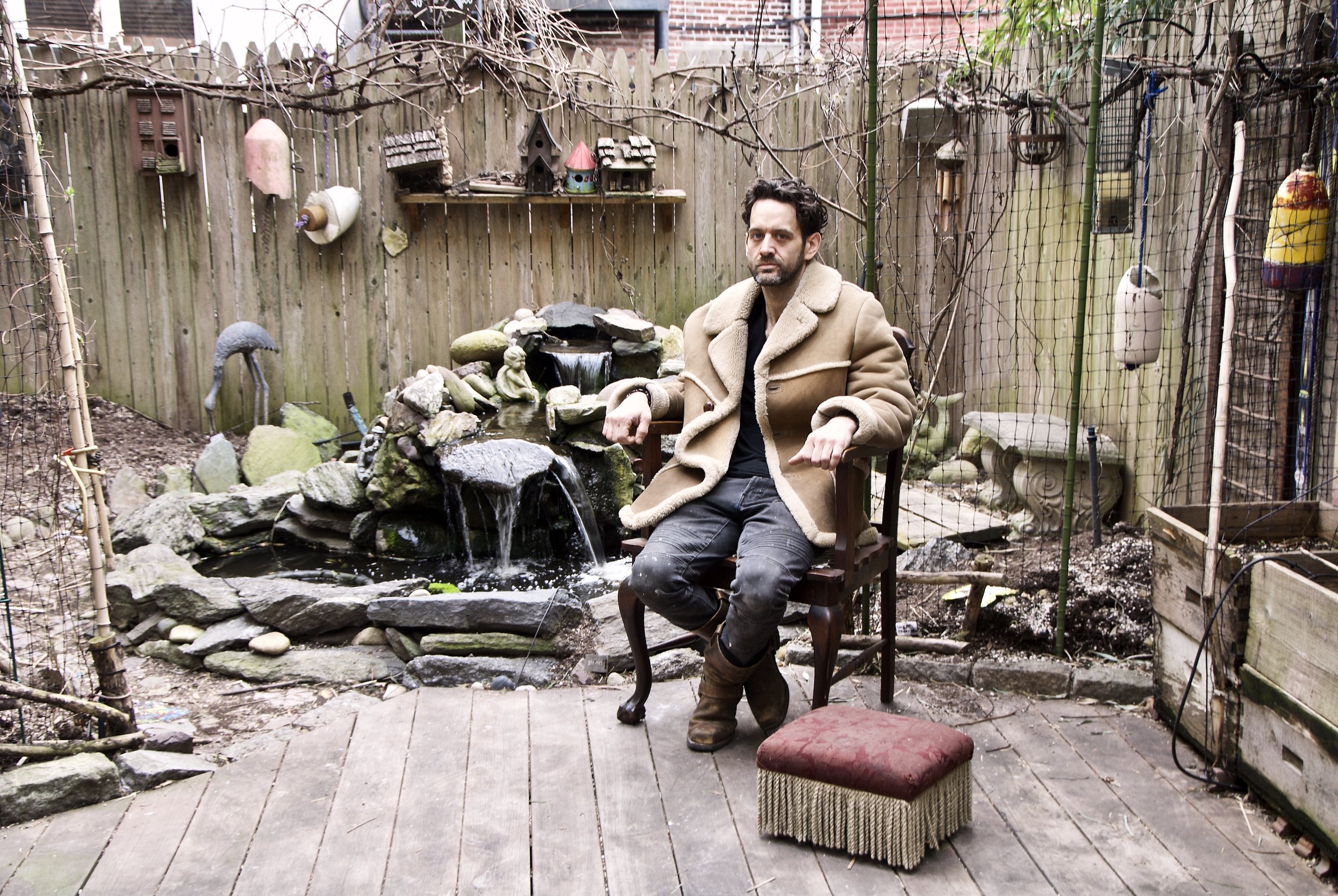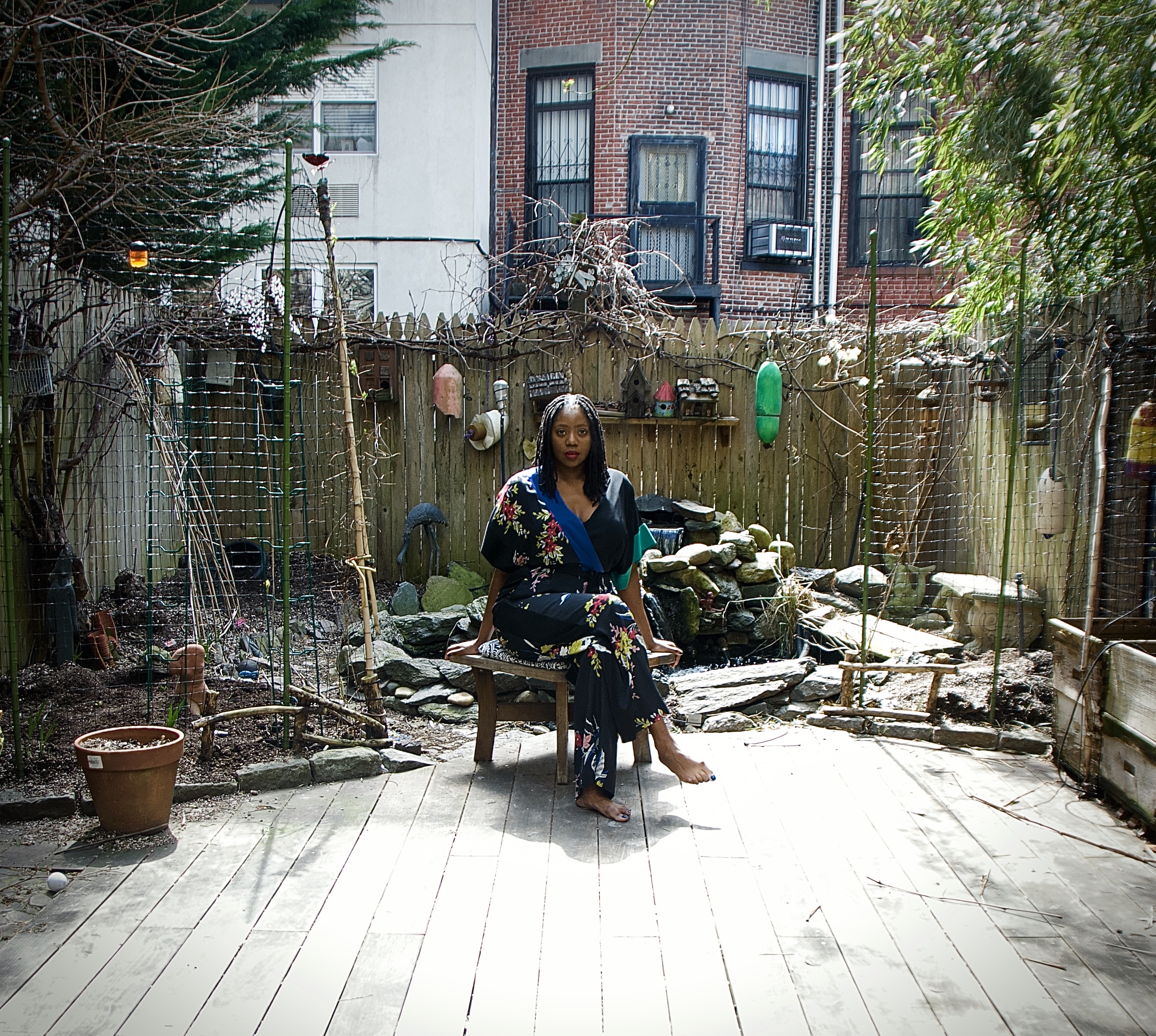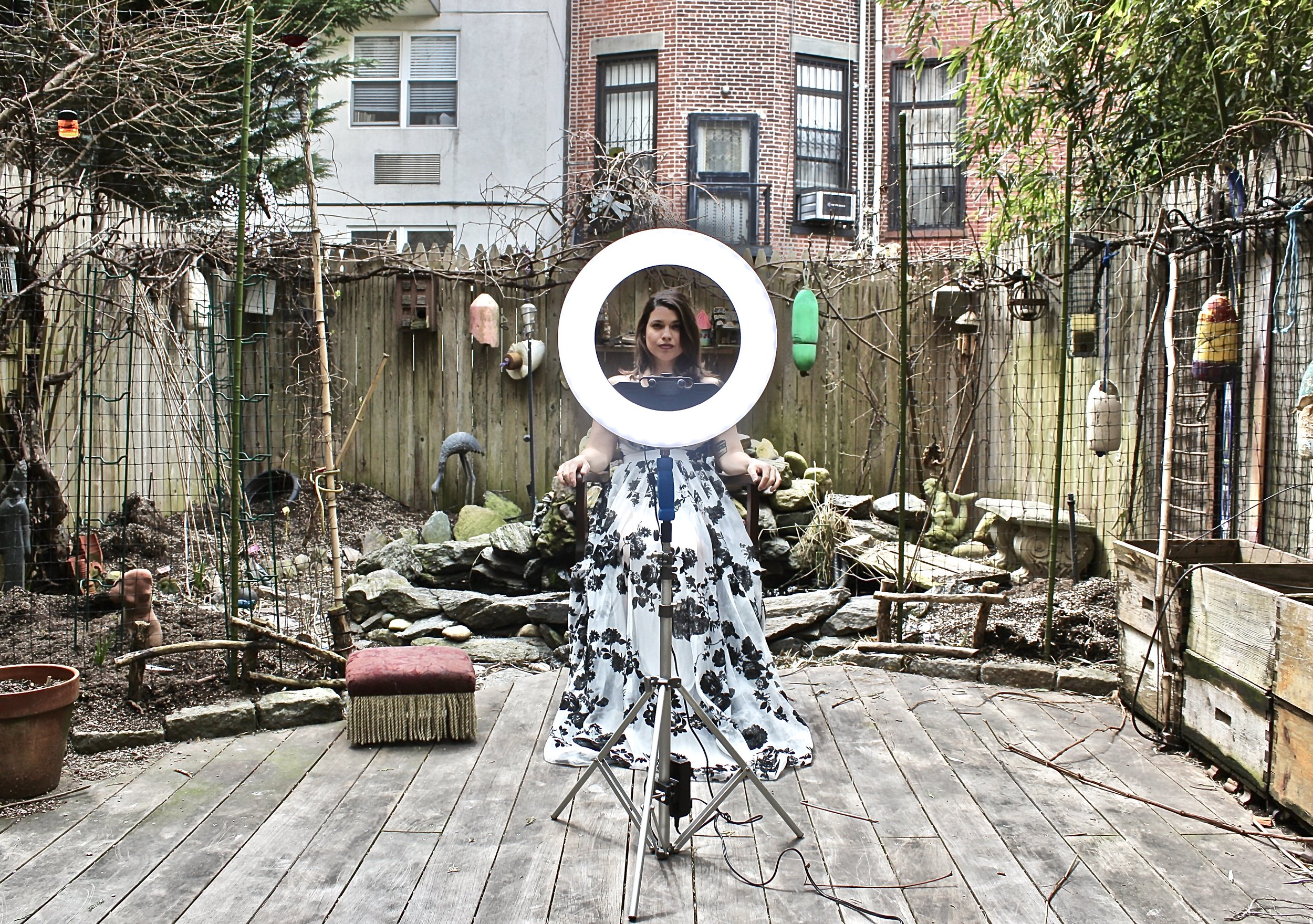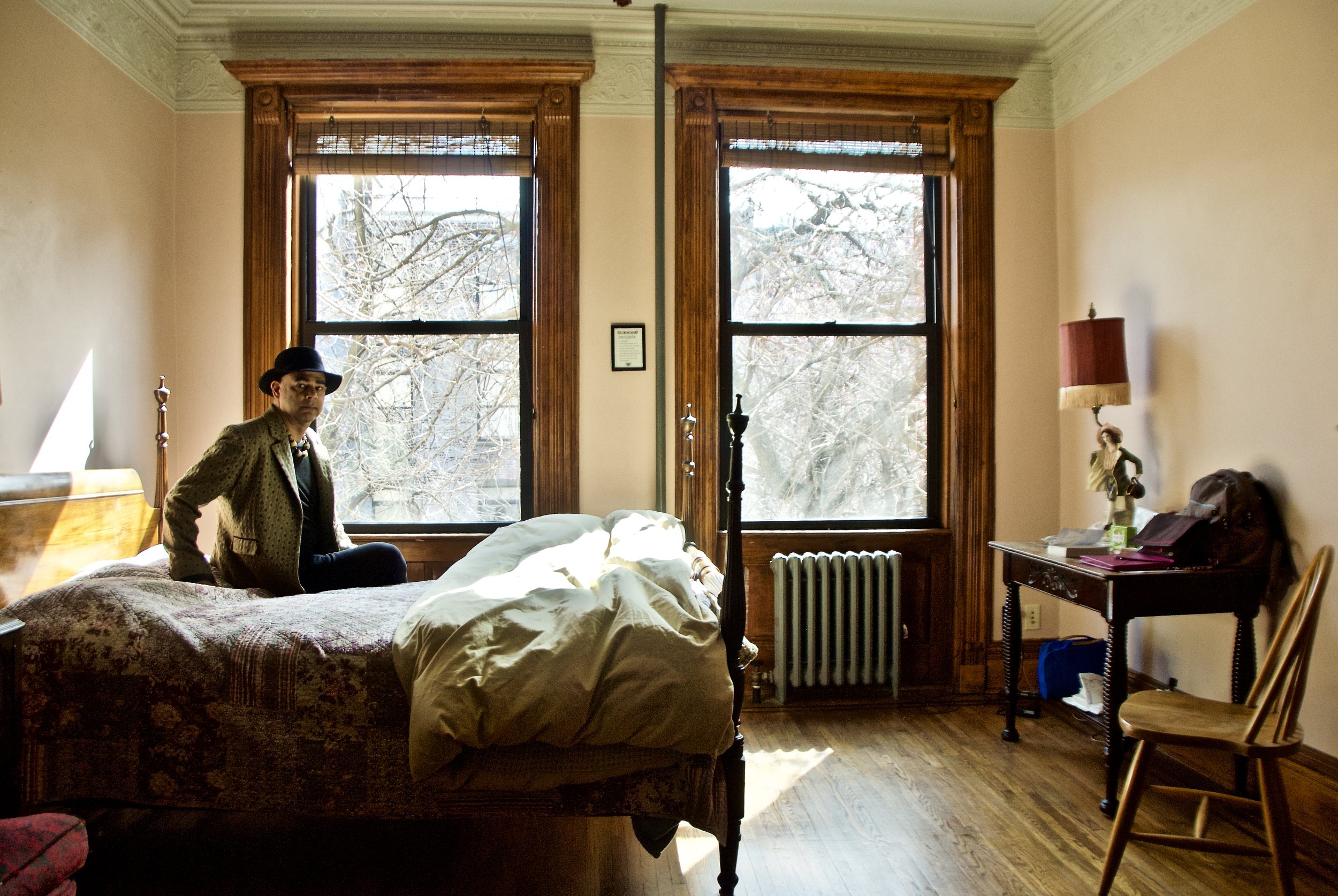 Calling all artists, photographers, dealers...please join me for discussions on Digital Asset Management. Does DAM seem confusing? Are your assets organized? Do you feel like your owkr is stored saftely. Do you feel you can access it easily. What is the latest news in techology now? I will go over my archiving software solution iArchive and its new baby sister iArchive Basic. You will learn which is right for you, at least to get started. ~Loni Efron

ilon Art Gallery, Penthouse
204 West 123rd Street, Harlem NY
April 11, 2018 from 6pm-8pm
Sweet 6teen
2002-2018 a Photographic Retrospective by

Ruben Natal-San Miguel
Friday, March 16
from 6-9pm

ilon Art Gallery
204 West 123rd Street

OPENING CELEBRATION
iArchive and Archive solutions #2

presentation by Loni Efron

February 21 from 6-8pm
for more information or to RSVP loni@ilon.com

ilon Art Gallery
204 West 123rd Street, Harlem NY 10027
please join us
FRIDAY, FEBRUARY 16 from 12-8pm
For a viewing of
The Heart and Soul of Hotel Chelsea
Photographs by Linda Troeller
and works from Chelsea Hotel artists
Mick Rock, Bobby Fisher, Mia Hanson, Hawk Alfredson
Margaret Morton, Gigi Stoll, David Halstead and April Barton
November 10, 2017 - March 2, 2018
ilon Art Gallery
204 West 123rd Street, Harlem NY 10027
iArchive and Archive solutions

presentation by Loni Efron
January 17 @ 6pm
RSVP loni@ilon.com
ilon Art Gallery
204 West 123rd Street, Harlem NY 10027
Please Join Linda Troeller and Loni Efron for a

private screening of

INSIDE THE FRAME

A documentary film about
Linda Troeller
by award-winning filmmaker
Jeff McKay.


Tuesday, January 9, from 6-9 pm

ilon Art Gallery

204 West 123rd Street, Harlem 10027
Please Join
Linda Troeller and Loni Efron FOR

Old-Fashioned Chelsea Hotel Cake & Tea Print Sale

Tuesday night only all print sales come with a FREE signed Hotel Chelsea
book by Linda Troeller published by Shiffer Publishing.

Tuesday, December 5, from 5-8 pm

ilon Art Gallery

204 West 123rd Street, Harlem 10027
on exhibition
Heart and Soul of Hotel Chelsea
photographs by Linda Troeller and Hotel Chelsea Artists
including Mick Rock, Bobby Fisher, Hawk Alfredson, Mia Hanson, Gigi Stoll,
Margaret Morton, Dirk Halstead and April Barton
OPENING CELEBRATION

The Heart and Soul of Hotel Chelsea
Photographs by Linda Troeller
and works from Chelsea Hotel artists
Mick Rock, Bobby Fisher, Mia Hanson, Hawk Alfredson
Margaret Morton, Gigi Stoll, David Halstead and April Barton
November 10, 2017 - March 2018
6-9pm
ilon Art Gallery
204 West 123rd Street, Harlem NY 10027
Hotel Chelsea, since it was built in 1883, has been the center of artistic and bohemian life. Notable artists lived in the hotel throughout the decades. Many know the stories of manger Stanley Bard, musician Patti Smith and photographer Robert Mapplethorpe or maybe the legend of Sid Vicious. Ilon Art Gallery is proud to present "The Heart and Soul of Hotel Chelsea". This exhibition scans more than forty creative years at the hotel.

We celebrate the two decades that photographer Linda Troeller lived in the Hotel. "It was an amazing, chaotic environment that survived on artistic exchanges and shared ideas" Linda says. She documented and photographed all that was going on around her. "The Chelsea was a creative haven where sex was a celebration and drugs heightened the appreciation, Linda says." The heart and soul of the hotel is vibrant in her photos.

Her work was published in three books by three publishers: Life in Chelsea Hotel published by Schiffer Books, Erotic Lives of Women published by Scalo, co-authored, with Marion Schneider and Orgasm: Photographs and Interviews published by Daylight.

To best reflect the spirit of the Chelsea, we are presenting a group show of artists from the Hotel. In 1984, Bobby Fisher moved in as a budding photographer. Mia Hanson and her husband Hawk Alfredson, a photographer and painter, resided in the hotel from 2001-2010. Mick Rock brought Lenny Kravitz to the Hotel. "The Heart and Soul of Hotel Chelsea" shares these stories ….. and more surprises.
Private Event
Cody's Bar Mitzvah service & Brunch Celebration

venue: ilon Art Gallery
Saturday, September 16, 2017

All Photos by Gabe Kirchheimer (expect 2nd photo- ariel shot from roof by Justin Myserson)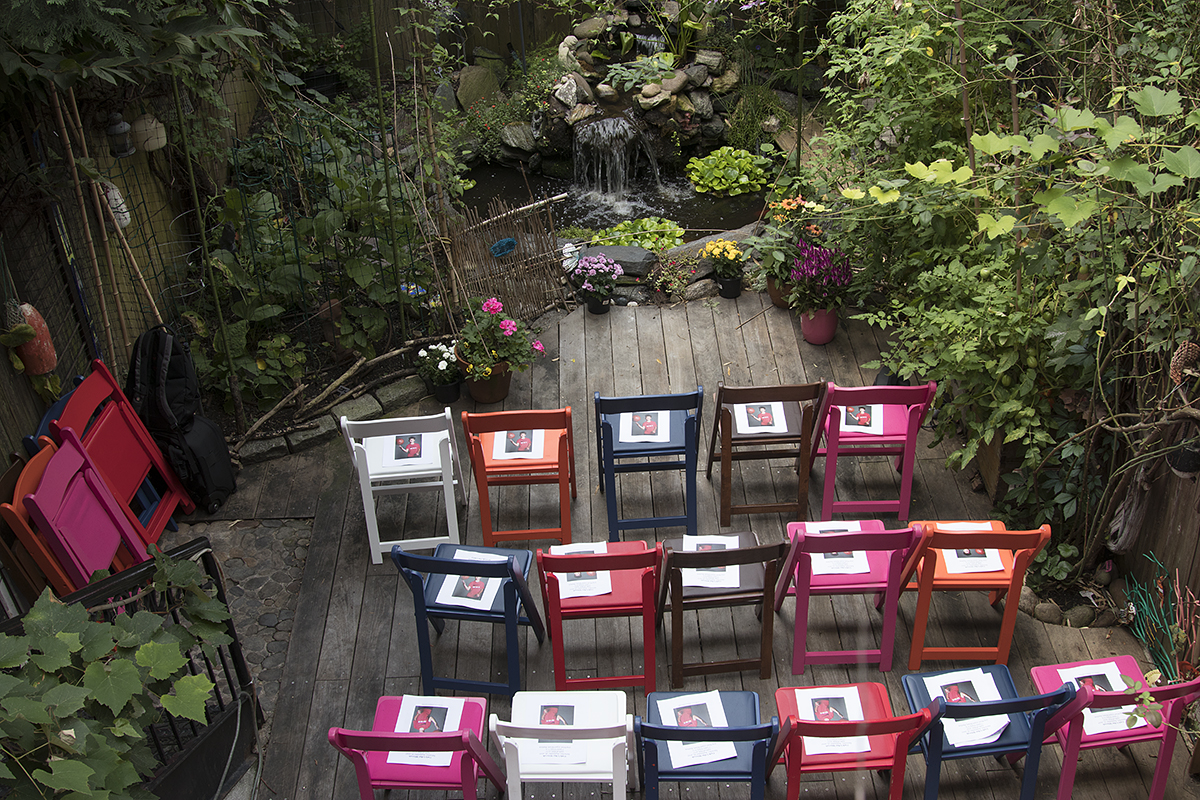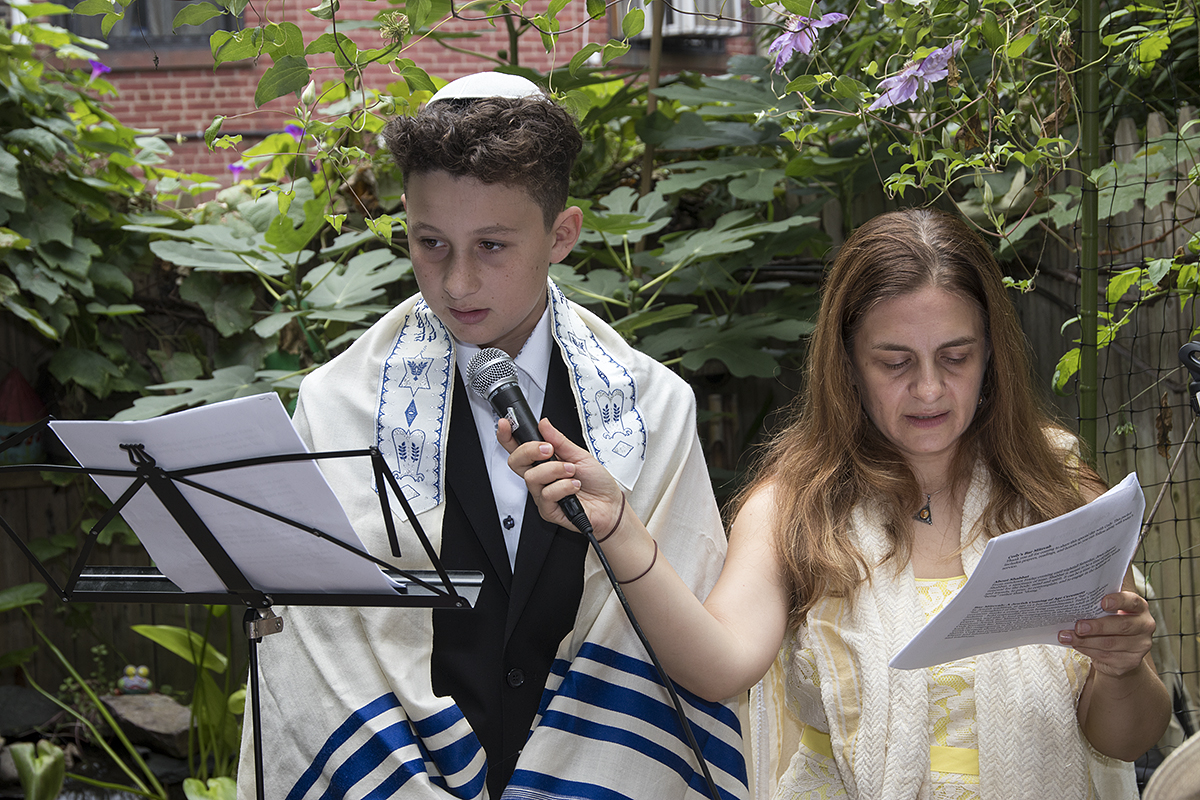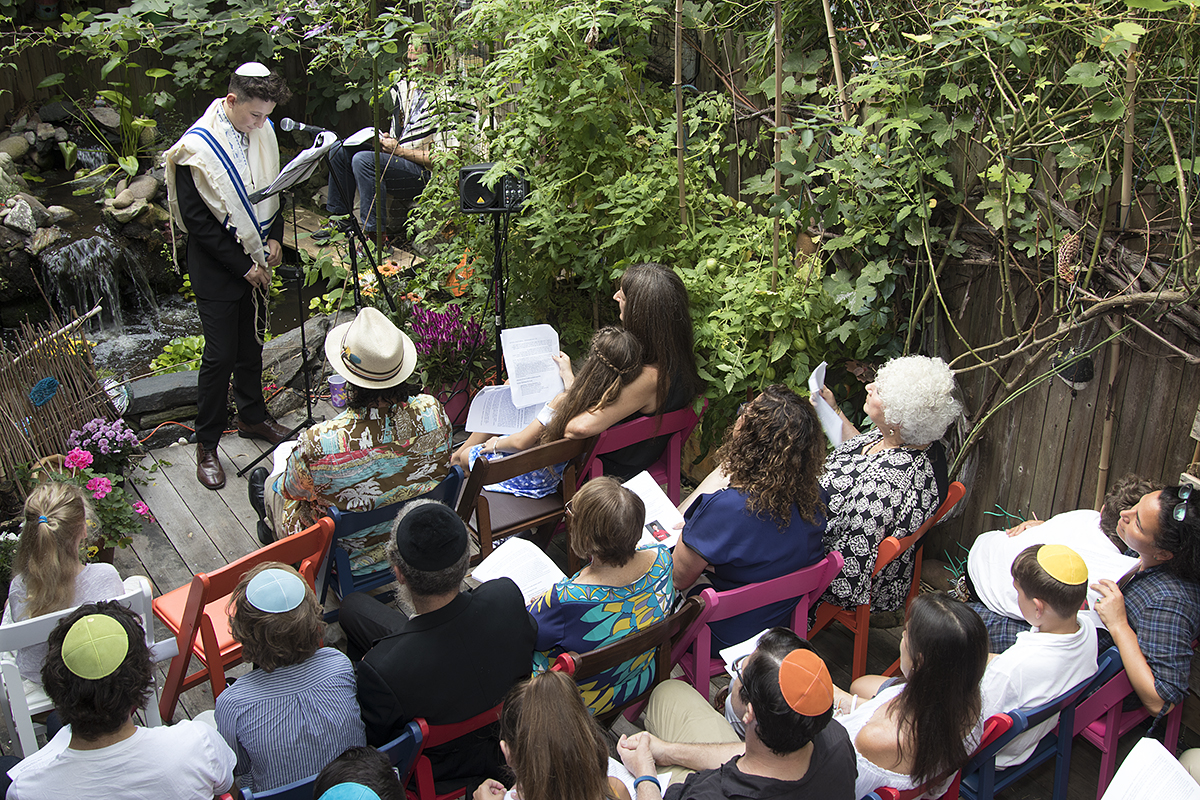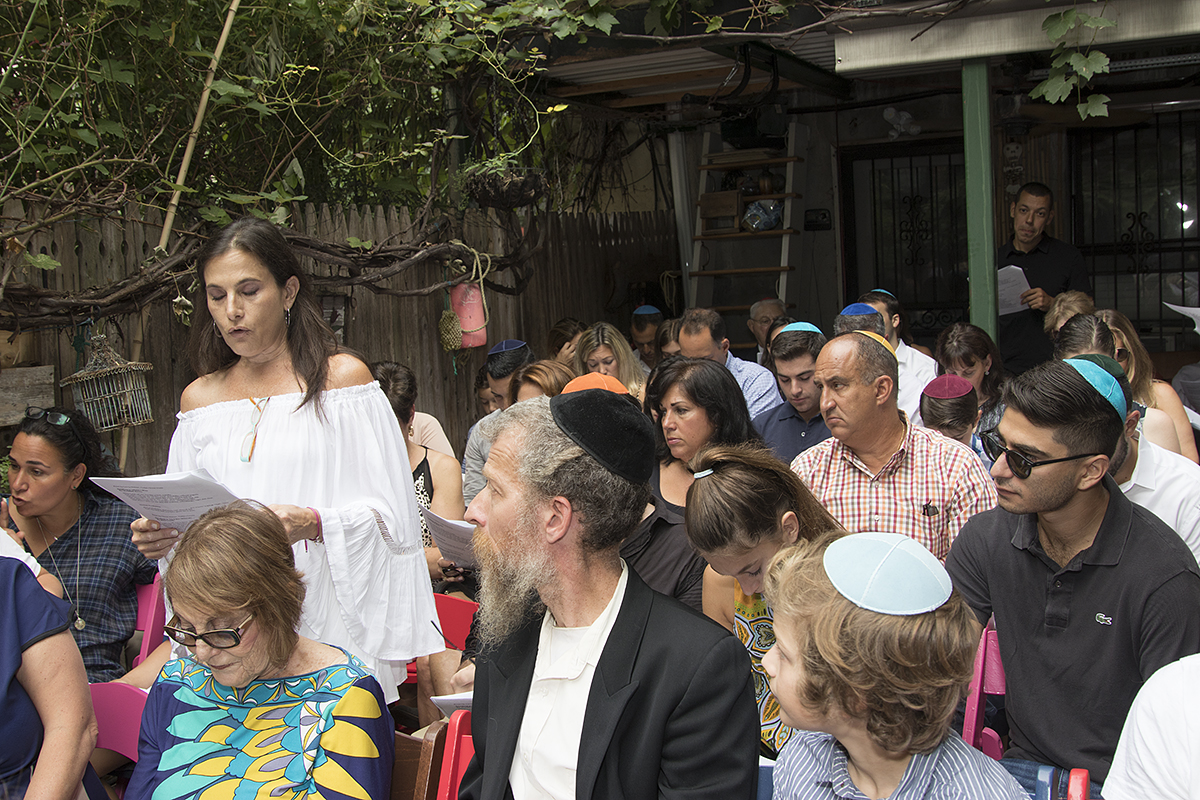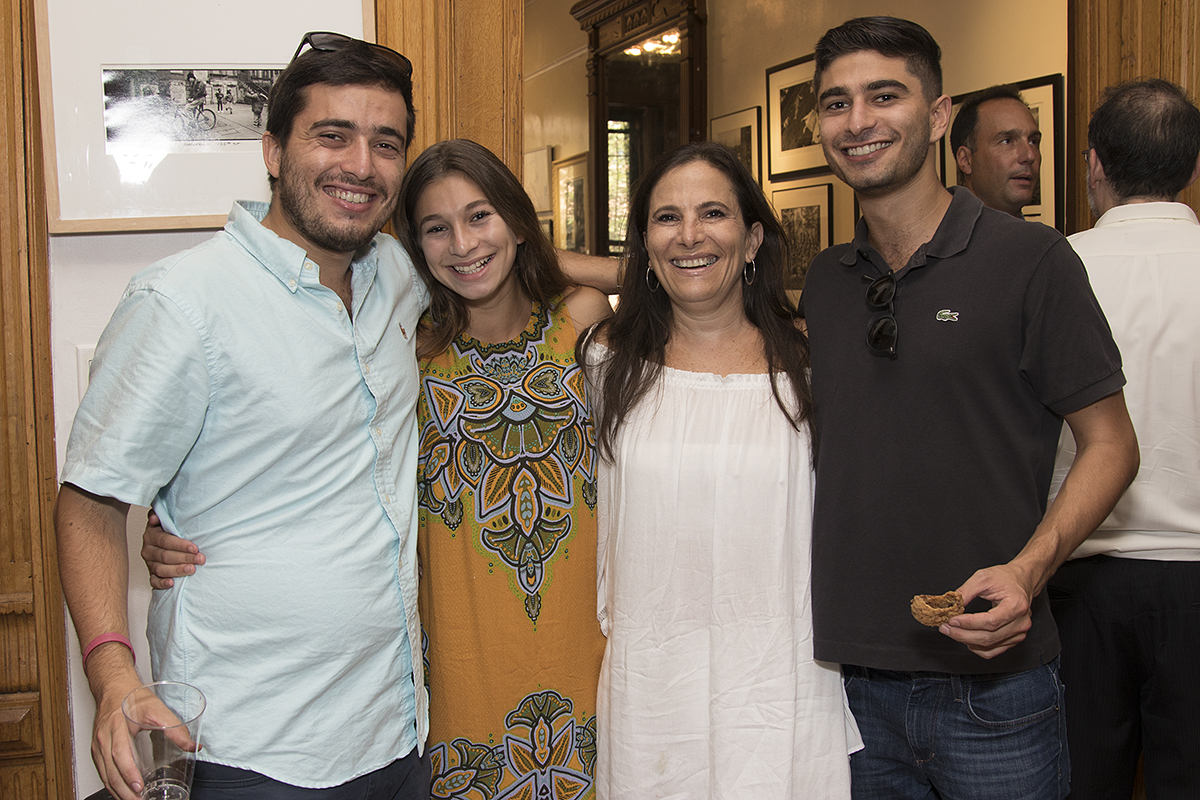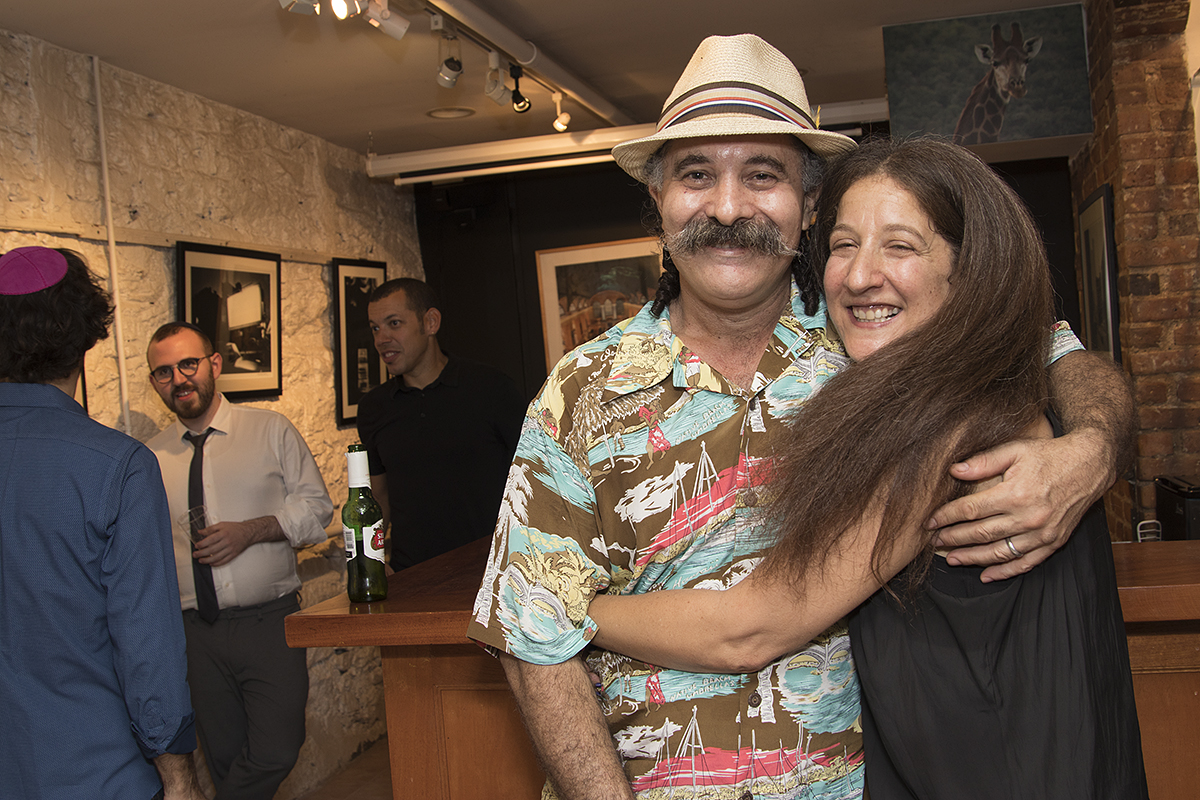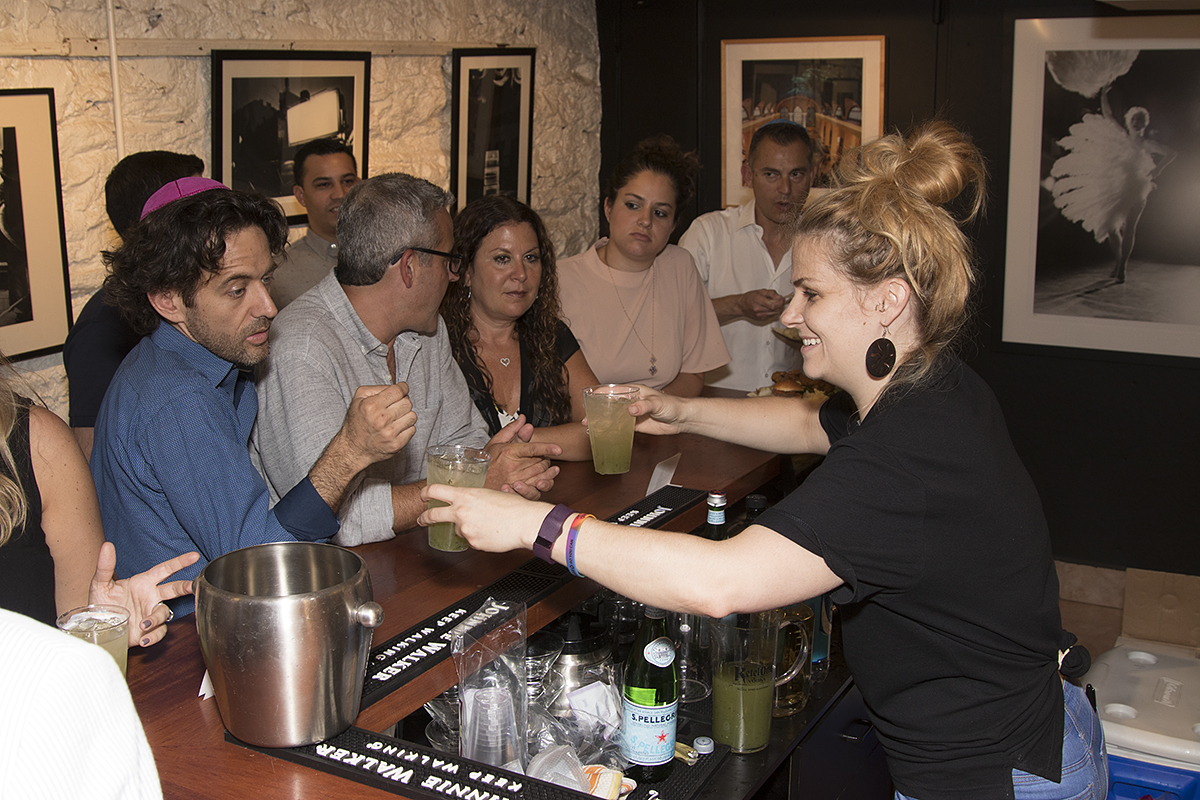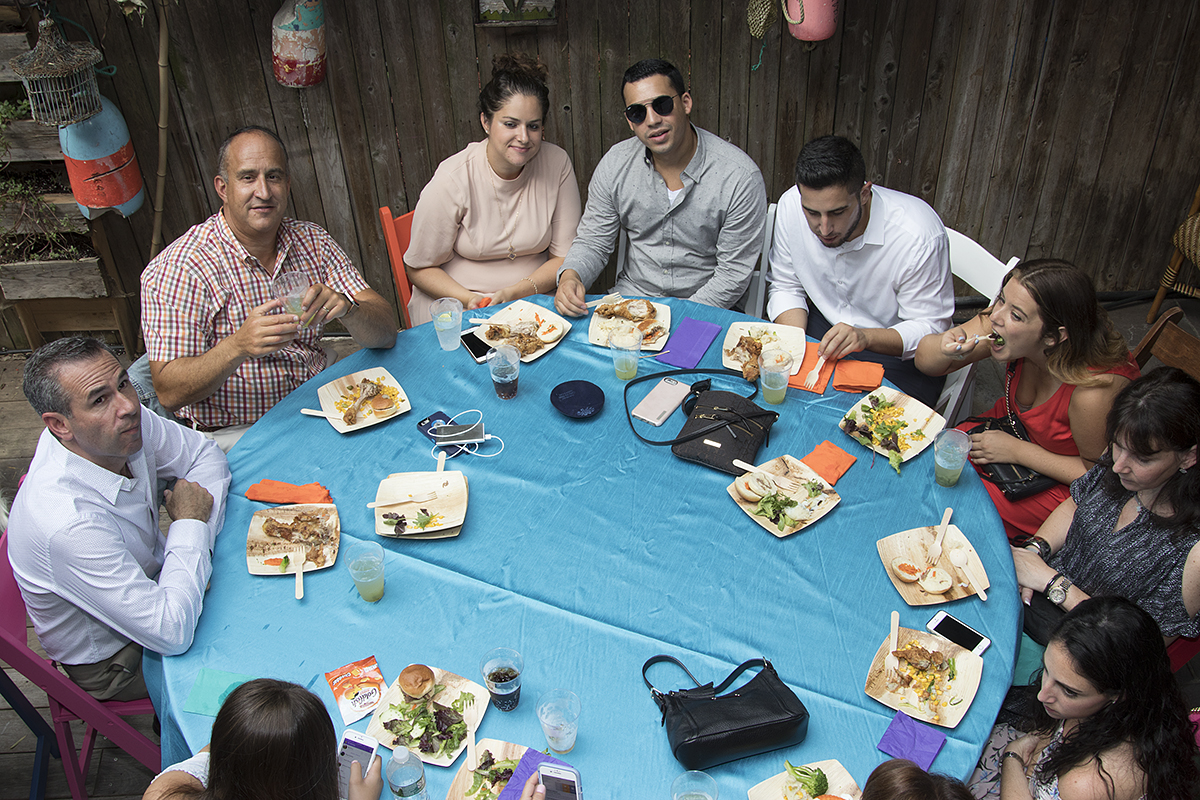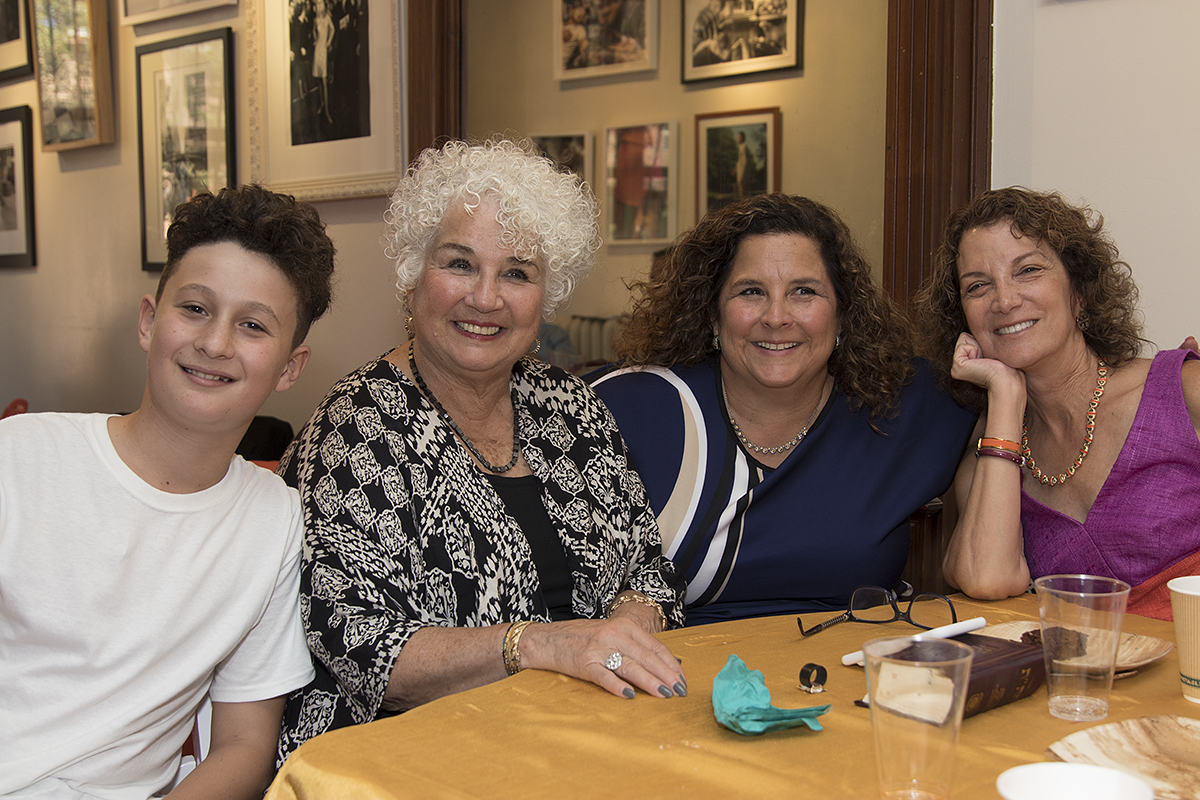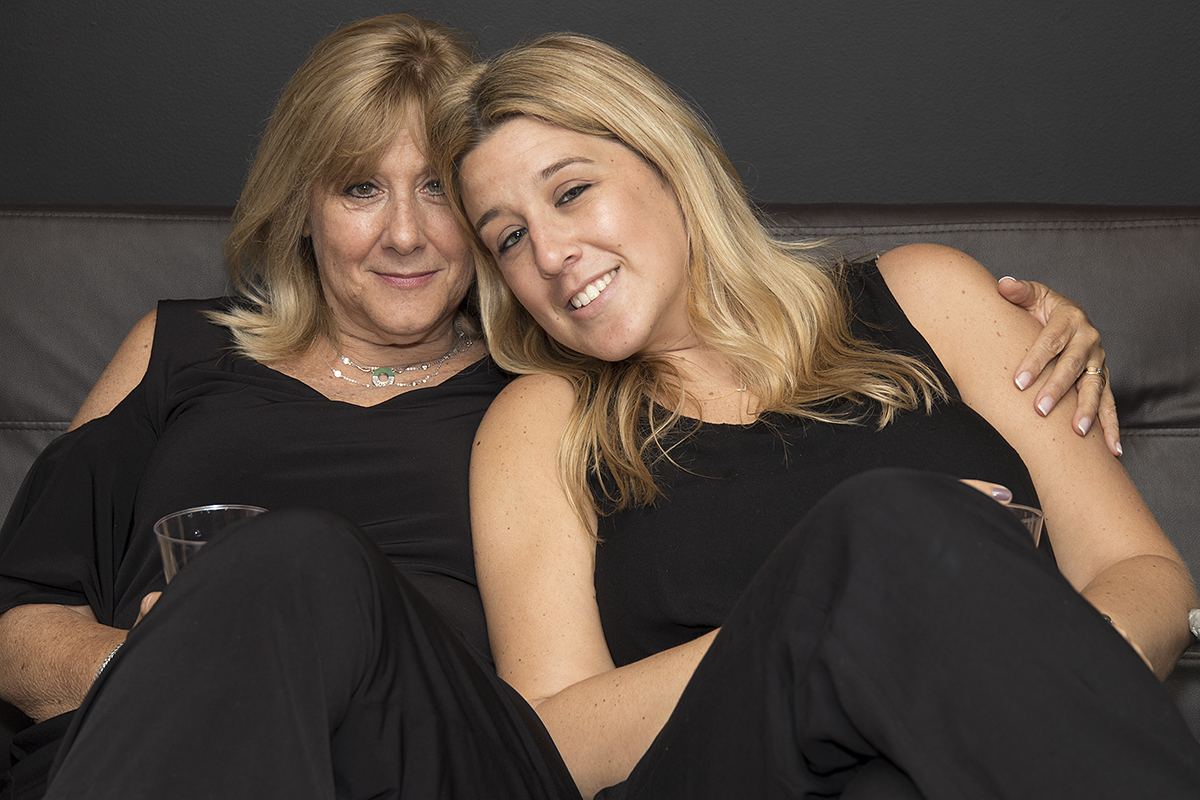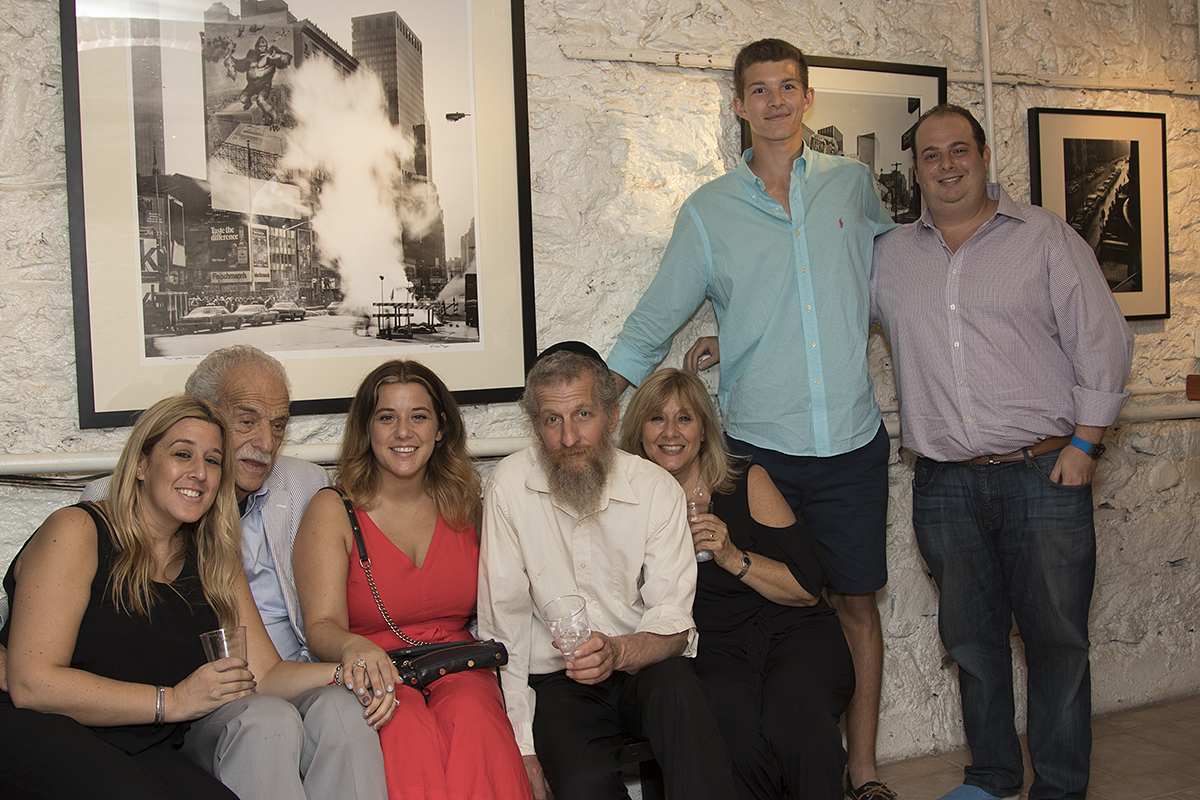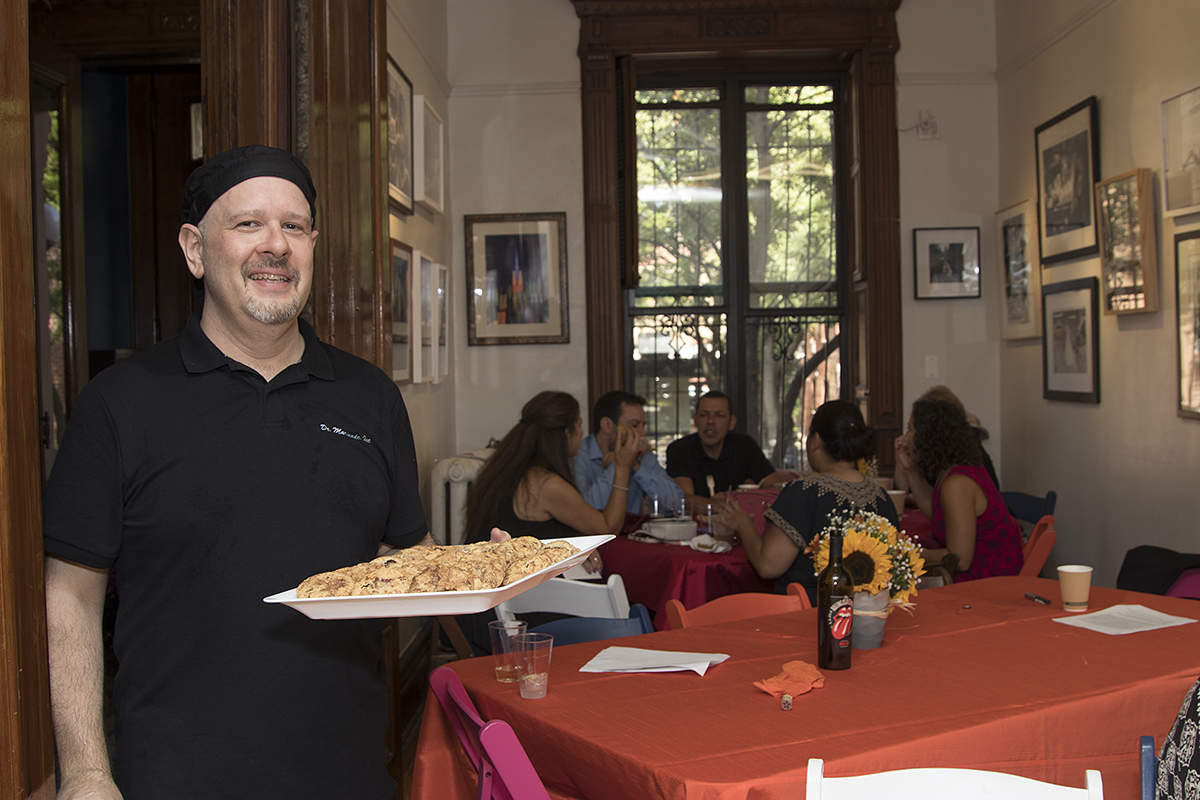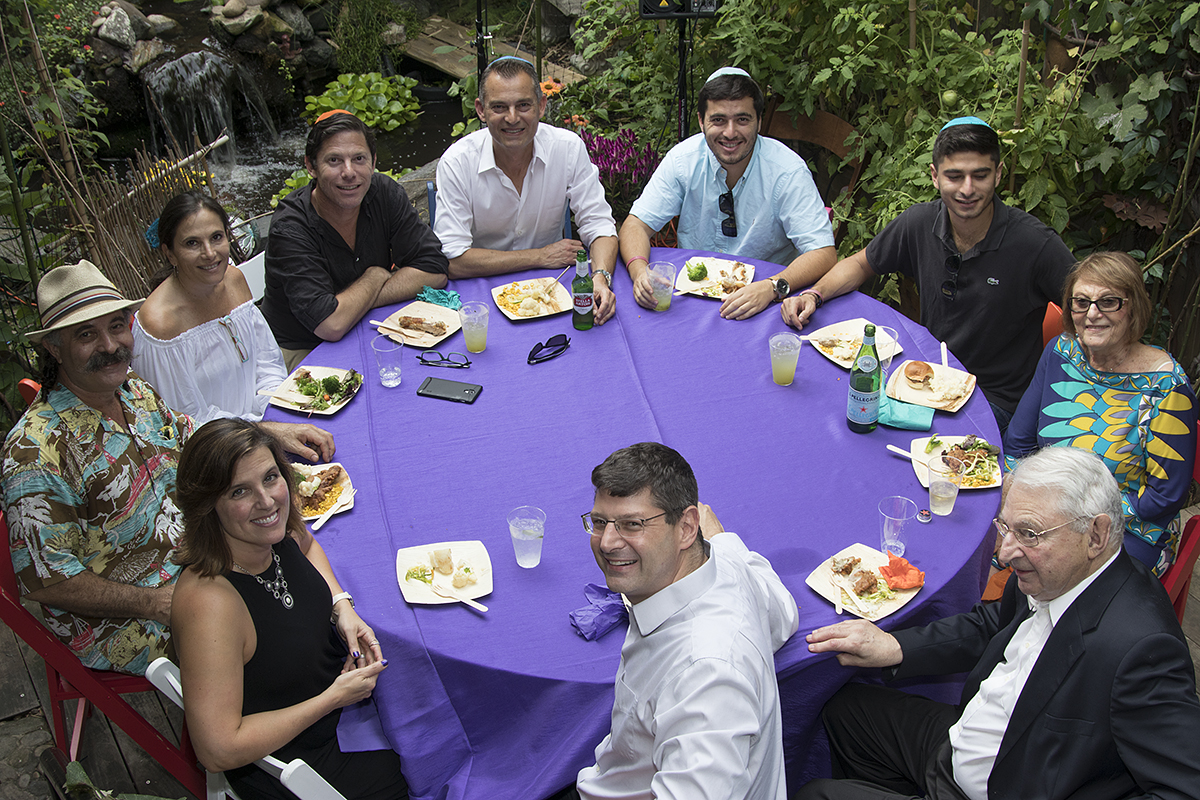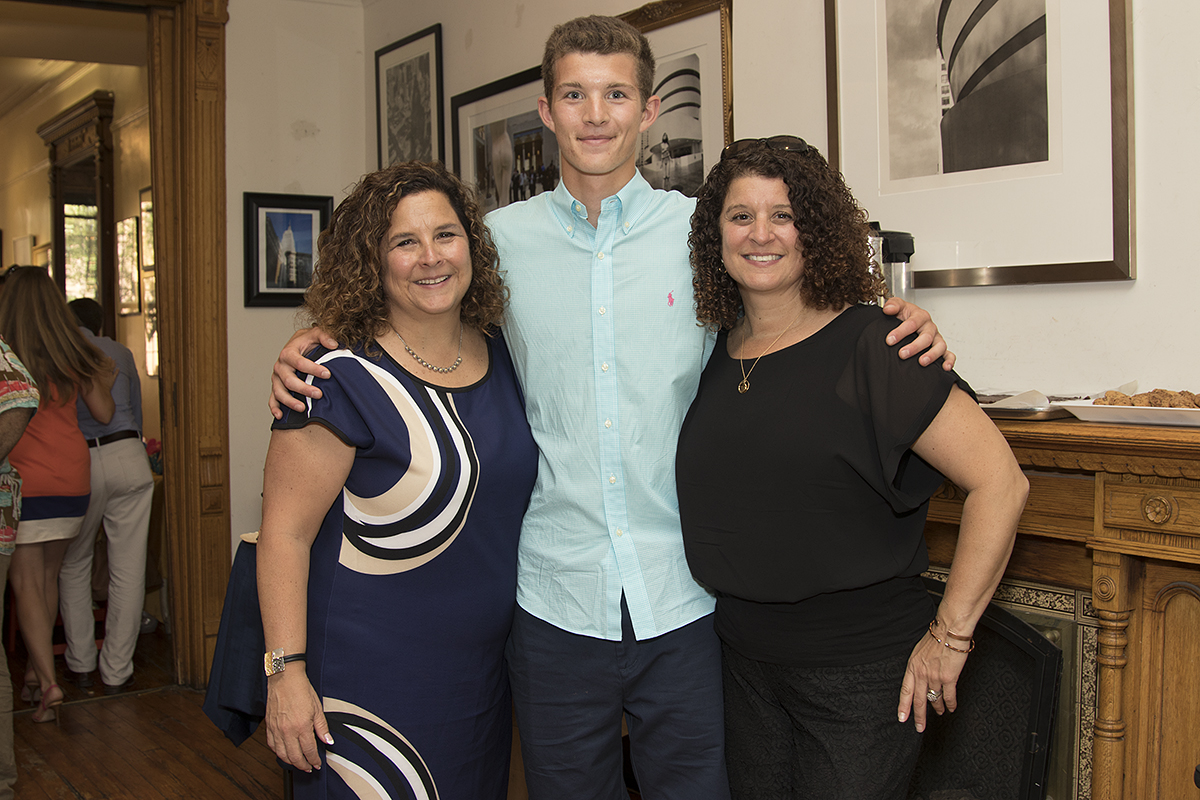 #groovygallery #ilonartgallery #gabekirchheimer #backyardbarmitzvah #harlemgrown
SIGNED BOOK SALE! Many Artists on hand!
All books are signed by the artists.
Many artists will be at the gallery and will be happy to personalize any copies of the books. Books by Artists such as Bob Gruen, Anne Burlock Lawver, Margaret Morton, Elliott Landy, Elliot Ross, Flo Fox, Lothar Troeller, Linda Troeller, Gregg Delman, Annie Leibovitz, Mark Seliger, Philip Trager, Lynn Goldsmith, Harry Agress, Hank O'neal, Harry Benson, Martin Schoeller, Ivory Serra and more!
ilon Art Gallery
204 West 123rd Street, Harlem 10027
June 10, 2017 from 2-5:00pm
Private viewing : My Manhattan
Please join me, Philip Trager, Cynthia Matthews, Gabe Kirchheimer, SM Dyer, Anne Burlock Lawver, Gary Breckenhimer and Margaret Morton this Saturday, May 13 from 2-5pm for a groovy day of photography and a private viewing of My Manhattan at ilon Art Gallery.

".....a wonderfully curated collection of photographs - - from classic to quirky, most all were unexpected and delightfully engaging.
I enjoyed looking at each and every one. BRAVO! It was genius the way they were hung........"
-Cynthia Matthews, Photographer

My Manhattan
a group Photography show
featuring artists:
Harry Agress, Ben Baker, Gary Breckheimer, Danny Clinch,
Gregg Delman, SM Dyer, Pari Dukovic, Dolly Faibyshev,
Flo Fox, Claude Gassian, Bob Gruen, Gabe Kirchheimer,
Elliott Landy, Anne Burlock Lawver, Alen MacWeeney, Cynthia Matthews,
Foster Mickley, Margaret Morton, Ruth Orkin,
Ken Regan, Mark Seliger, Len Speier, Philip Trager,
Linda Troeller, Lothar Troeller, Scott Witt
Saturday May 13, from 2-5pm
RSVP loni@ilon.com

ilon Art Gallery
204 West 123rd Street, Harlem 10027
Ina with Ina and Philip Trager
On View "Ina" a photography exhibition about the Photographer's muse.
Loni Efron invites you to join Philip and Ina Trager at the gallery on Saturday April 15
to meet and mingle and speak about the work. Both Philip's new book releases from Steidl,
"Photography Ina" and New York in the 1970's, are available for sale.
Philip will be happy to sign and personal.
Saturday April 15, from 2-6pm
An Opening Celebration
INA
Photographs by Philip Trager
March 24, 2017, 6:00-9:00m

ilon Art Gallery
204 West 123rd Street, Harlem 10027
ASMP Fine Art Portfolio Review
March 21, 2017
The Center
208 West 13th Street 6:45-9pm
PWP: Professional Women Photography
A talk by Loni Efron about Archiving and iArchive Database Solution and the start of ilon Art Gallery
Lincoln Center
The Metropolitan Opera Guild
The Rose Building
70 Lincoln Center Plaza- 6th Floor
65th Street bw Broadway and Amsterdam
September 7, 2016, 6:30pm
ASPP
ilon Art Gallery Music Exhibit & Archiving Projects
June 7th 6-9pm
Please join ASPP (American Association of Picture Professionals) and Loni Efron for a night in Harlem (6-9PM) for a discussion on Archiving. There will be food and beverages at this event and plenty of time to see the show AND hear the talks.
An Evening with Jess Frohman at the Gallery
Please join Loni Efron on Wednesday May 25, from 6-8:30 for a special viewing of Music with photographer Jesse Frohman. We are thrilled to have Jesse at the gallery to speak. It will follow with a Q+A.
Wednesday May 25, from 6-8:30
Presentation will begin at promptly 7pm.
RSVP loni@ilon.com
Jesse Frohman is a New York-based photographer. After graduating from the University of Michigan, he moved back to New York and assisted Irving Penn for four years. He began his career shooting for magazines such as Vanity Fair, The New Yorker, Rolling Stone and Vogue as well as commercial clients ranging from Estee Lauder to Def Jam Records. In addition to his portrait work, which features artists from every creative field, including countless celebrities, Frohman has also worked extensively in the still life and landscape genres. His work can be found in museum collections such as the Museum of Modern Art and the National Portrait Gallery in Washington, DC, and he has had exhibtions in New York, Paris, Tokyo and Moscow.
MAD docents select ilon Arts Gallery as gallery of the month.
It was such a pleasure to host the MAD (Musuem of Art and Design) docents at the ilon Art Gallery, May 8, 2016.
Loni Efron from ilon Art Gallery on GingerNewYork TV
Friday, April 29, 2016 at 2pm.

Please tune in (or set your DVR's) on Friday, April 29th to see "Groovy Gallery" owner and curator Loni Efron and Photographer Chad Murray chat with Ginger Broderick on GingerNewYork TV. ilon Art Gallery is one of Harlem's hidden gems and this exhibition Music at ilon Art Gallery is not to be missed. Find out the inside scoop with Ginger this Friday, April 29th at 2pm EST.

HOW TO WATCH GingerNewYork:
ON TV IN MANHATTAN: GingerNewYork is a live TV taping and can be seen in Manhattan on Time Warner Cable Channel 34 and HD Channel 1993, Fios Channel 33, and RCN Channel 82.

LIVE STREAM ANYWHERE IN WORLD: It can also be seen live streaming on the Manhattan Neighborhood Network's website, www.mnn.org, Channels 1 and 5.
BREAKOUT Harlem
Breakout to Harlem
Saturday April 2, 2016
Breakout is a community of rule breakers, thought leaders and movement sparkers united in turning talk into action. Through unique content, impact events and innovative workspaces, we're working to foster inclusivity, inspire collaboration and empower the spirit of hustle in cities across the United States.
Groovy Gallery Outakes by Amy Wermeil of the New York Post
Annie Wermeil of the New York Post came to the gallery on March 3rd and 4th and photographed the gallery for a feature story in the March 26th edition of the NY Post. These are some great photographs that never made it to the Post or to my website. These outtakes were too good to share. (I'm glad you found them.)
Larry Fink and Philip Trager
slide presentation followed by at Q+A
On Thursday, December 3rd, from 6-8:30 a special viewing of Harlem: Life in Pictures with artists Larry Fink and Phil Trager. Larry and Philip will speak about their work and hold a question and answer session following each presentation.
Ilon Art Gallery
204 West 123rd Street, Harlem.
RSVP loni@ilon.com or 917-270-4696.
An Evening with Len Speier
On Thursday, November 5th, from 6-8:30 for a special viewing of Harlem: Life in Pictures with artists Deborah Feingold and Len Speier. Len will speak about his work and be around for a Q+A. Ilon Art Gallery 204 West 123rd Street, Harlem. Please visit www.ilon.com for more information. RSVP loni@ilon.com or 917-270-4696.
CCNY Photography 101 visits ilon Art Gallery
December 9, 2015 Maria Politarhos and her Photography class from City College of New York (CCNY) visit Harlem: Life in Pictures. They left the show and went around to photograph Harlem.